New Golf Carts,
Custom Golf Carts
Specializing in finding you the perfect vehicle: For Pleasure, Business, or Necessity
The Lowest Price
Quality Products at the very best Price. Having been in business for over 20 years, KN Enterprises understands the importance of price and value. We work hard on a daily basis to ensure the lowest pricing for clients. We want every shopping experience you have with us to be filled with peace of mind.
Largest Selection
KN Enterprises boasts the Largest Selection of New Yamaha Golf Carts, Used Golf Carts, Custom Golf Carts, and Utility Vehicles in New Mexico. Need parts? KN Enterprises is the only Golf Cart Company in New Mexico & West Texas with a fully staffed and stocked parts department. We have what you need.
Unrivaled Service
From our highly trained sales people to our experienced mobile technicians, we strive to bring the most comprehensive service and support direct to our customers. Our unparalleled knowledge of the Golf Cart industry means quick and professional service and support.

Proudly offering a full line of Yamaha Golf Car products!
About Us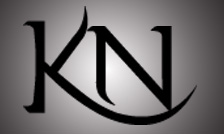 Learn more about the family owned business that was founded in Albuquerque, NM in 1991. KN Enterprises started out as a One Man operation, and has grown into the largest Golf Cart / Small Equipment dealership in New Mexico and El Paso County.
read more
Leasing and Rentals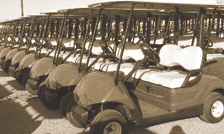 Have a big event scheduled and need KN to Move You and your Clientele? Or maybe you need a long term lease for business. KN proudly offer's our rental and leasing programs of 1 - 100 units, anywhere in New Mexico or West Texas.
read more
Auto Body Repair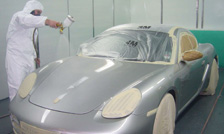 Our Las Cruces location has a full service body shop, paint booth and frame machine. KN Enterprise preforms Auto Restoration and custom Golf Car refinishing at the highest level. KN always delivers a show quality restoration.
read more
Grasshopper Commercial Mowers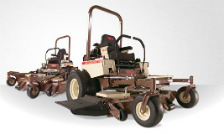 Grasshopper Commercial Mowers are known for their durable construction that can stand up to your rigorous demands. Explore the options of a Grasshopper, the True Zero Turn Front Mount and Midmount Mowers at KN Enterprises.
read more
Corporate RV Rental Program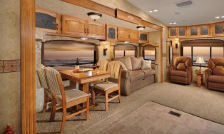 Our corporate RV leasing program offers efficient mobilization and complete installation to meet your company needs. Our units are stocked with living accessory kits to make a comfortable "home away from home" for your employees.
read more
We also proudly represent: